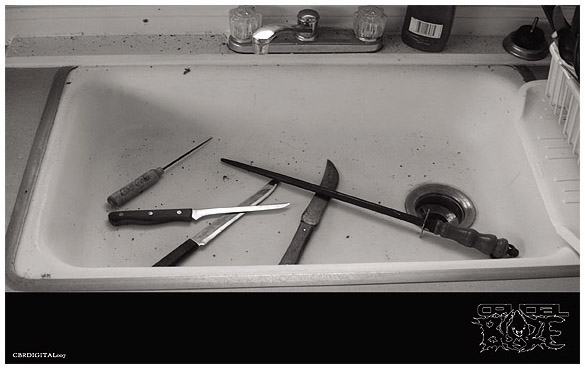 TUMESCENT LOVE SONGS FOR PSYCHOTIC DRIFTERS [Crucial Blast]


Originally recorded by RKF at moon unit three in 2001; previously unreleased. Issued for the first time by Crucial Blast in 2011 as a digital download and Disc 6 of the limited-edition box set NOTES FROM THE HOWLING ROOM. All box set photos by RKF.

TRACKS:

the last vision of timothy mcveigh
cold fusion device
the prettiest girls dig their own graves
everyone in hell wants ice water
nyarlathotep, destroyer of glaciers
scenes from the navidson house (endless flights of stairs)
nyarlathotep (reprise)

Recorded by RKF in 2001 at moon unit three. Remastered by RKF in 2004 at Temple of the Devil Kitty.