"Bad Alchemy/Blues for H. M."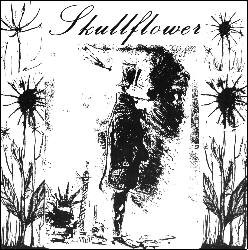 Released by Dying Earth in 1992; limited edition of 500. For those not in the know, "H. M." refers to Herb Mullins, a semi-notorious American serial killer.
Skullflower at this time were:
Matthew Bower: Guitar
Stuart Dennison: Drums, vocal
Anthony di Franco: Bass
NOTES: "Bad Alchemy" recorded at DNA London. Engineered by Ian McKay. "Blues for H. M." recorded at AO Millom. Engineered by Barry Vernon.