THIS IS SKULLFLOWER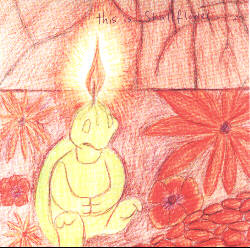 Released in 1996 on vhf; Skullflower goes "lounge"...?
Skullflower at this time were:
Matthew Bower: Guitar, piano
Stuart Dennison: Drums, viola
John Godbert: Piano, hand drum
Russell Smith: guitar on 1-3
Richard Young: guitar on 4
Tracks 1-3 recorded at AO Millom, August 1995.
Track 4 recorded at Termite Club, Leeds, 7/14/95 by Damien Bowshill.
Thank you Neil Campbell.
Tracks:
Lounge, Creaky Rigging, Glider, The Pirate Ship of Reality is Moving Out...